Construction Worker Basic Rights

All NYC construction workers have the protected right to organize, which means 2+ workers acting together with their coworkers to try to improve pay and working conditions.
Under federal labor law, it is illegal for your company to:
Discourage workers from group organizing

Stop organizing activities during non-work times

Prevent workers from handing out literature or posting on social media during non-work times

Spy on worker meetings

Retaliate against workers for any of the above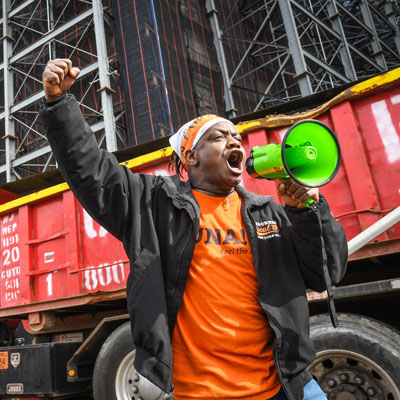 Work Injury and Workers Compensation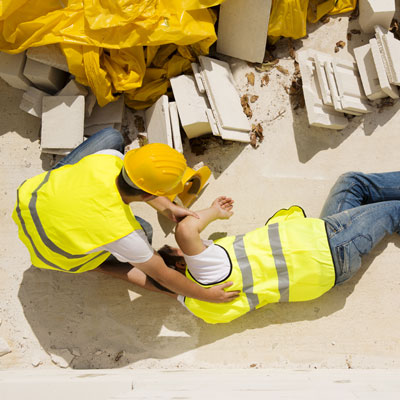 All construction workers injured while working have the right to medical care and paid medical leave for their injury covered by their employer's workers compensation insurance. When injured on the job, there are certain steps that should be taken immediately to protect your rights: 
Always seek medical attention first (such as requesting ambulance)

Report the accident immediately to your supervisor and fill out the accident report

Take photographs or video if possible

Get the name and contact information of all witnesses

You are entitled to workers compensation regardless of immigration status
Wage and Overtime Protections
The minimum wage for New York City is $15 per hour. You must be paid for every hour you work, including work before and/or after your scheduled shift and time spent traveling during your scheduled shift. If you work more than 40 hours in a week, your boss must pay you time and a half for overtime for hours worked over 40. If you are earning close to minimum wage and work 10 hours or more in a day, you may have a right to up to an additional hour of compensation. You must receive a paycheck every week that breaks down all taxes and withholdings.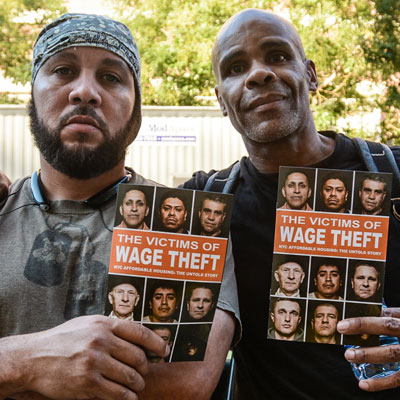 Required Written Notices for Construction Labor Providers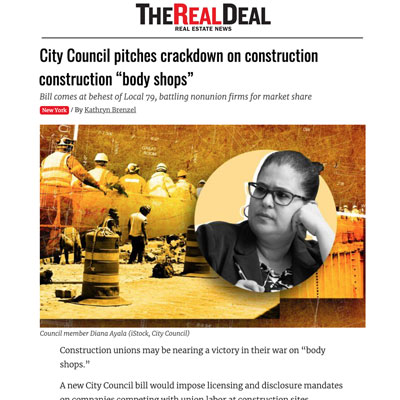 If you work for a construction labor provider (also known as a "body shop") that supplies only construction workers to a general contractor, the company must be licensed and follow all regulations. Before you are hired, a construction labor provider must give you a notice about your rights and required training certifications. Before you go to a new construction site, a construction labor provider must give you a Notice of Assignment that informs you of:
Name & address of GC or other supervising entity

Description of work

Anticipated # hours worked / week

Anticipated duration of the assignment

Wages and benefits
Your worksite must be free of safety hazards that can risk your life and your ability to provide for your family. You also have the right to receive training and information in a language you understand before starting any hazardous work. If you notice any unsafe conditions, you should report to OSHA at 1 (800) 321-6742 or DOB at 311, you don't have to give your name.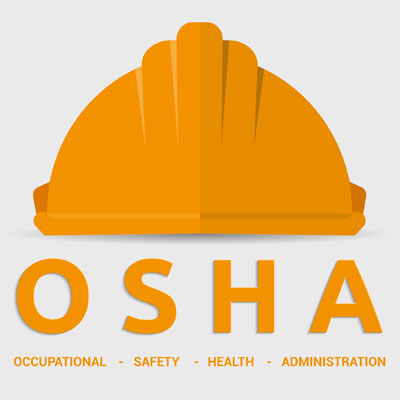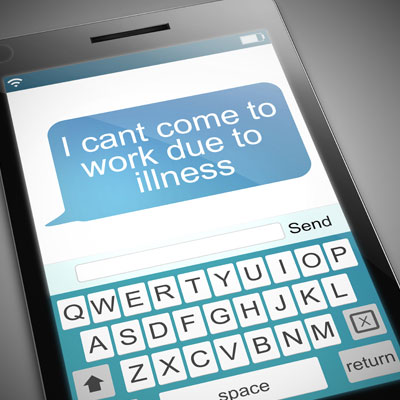 You have the right in New York State to paid time off for medical care for yourself or a family member. You can receive up to 5 paid days each year if your company has more than 5 workers and 7 paid days each year if your company has more than 100 workers. Once you start working, you earn one hour of paid time off for every 30 hours worked. 
Your boss must:
Give you a policy that explains how to use your benefits.

Tell you how many hours you have used and have left each pay period.
Unemployment insurance provides temporary income if you lose your job through no fault of your own. If you were fired with cause or quit your job, your employer can contest your benefits. In order to receive unemployment insurance, you need U.S. citizenship or a work authorization permit.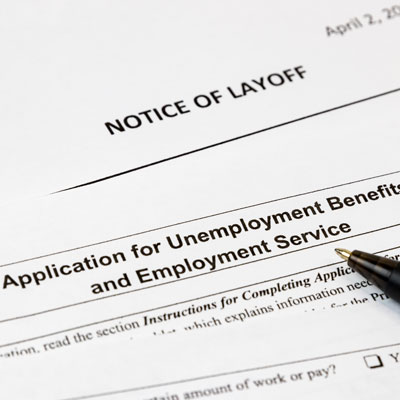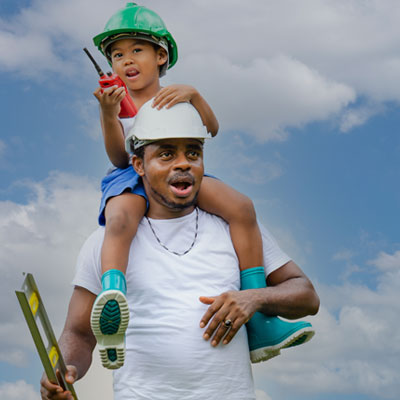 You have the right to receive paid time off for 12 weeks at ⅔ of your average weekly pay (up to a cap) to care for a newborn or adopted child or care for a close family member with a serious medical condition. Employees are eligible if they work a regular schedule of 20 or more hours a week for 26 consecutive weeks or after 175 days if you work on average less than 20 hours a week. You must notify your employer at least 30 days before if foreseeable or as early as possible. To see all required documentation visit https://paidfamilyleave.ny.gov/. 
No Discrimination / Harassment
The city, state and federal government protect employees of protected status (e.g. race, gender and ethnicity) from discrimination and harassment. All the states in the New York area have commissions with offices where a charge can be filed with or without legal representation.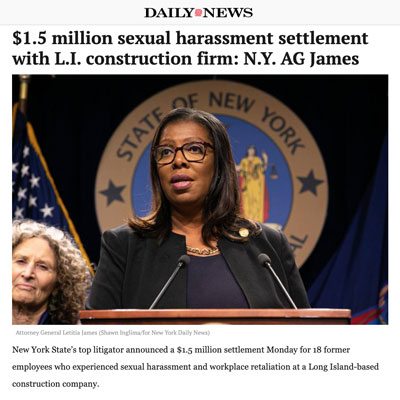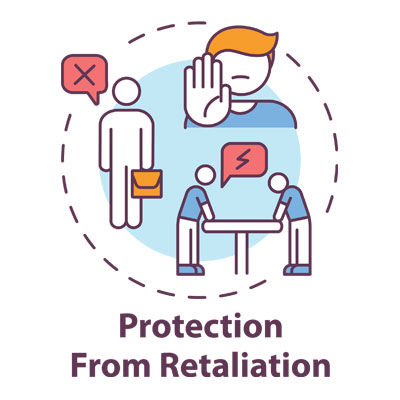 It is generally illegal to threaten, punish, or fire workers for exercising their rights under the law, including making complaints and reporting violations

* The materials available at this web site are for informational purposes only and not for the purpose of providing legal advice.