A message from Business Manager Mike Prohaska:
I encourage each and every one of you to go out and vote in this current election cycle. Visit www.VoteEarlyNY.org and select your county to find your early voting site, which is likely to be different than your normal voting location. This weekend early voting sites will be open from 10 am – 4 pm.
Even if there is not a competitive race in your district, this election is still important to demonstrate the political power of our union. Politicians can now find out not only how many members are registered to vote, but also how many actually go out and vote.
In New York City, our good friend Jumaane Williams is facing re-election after winning a special election for Public Advocate in February. Let's make his margin of victory even bigger this time.
New York City is also voting on 5 proposals on the back of the ballot that should not be overlooked. I want to emphasize two that can positively impact our union and you should share with family and friends.
The first ballot proposal will introduce ranked choice voting to primary and special elections. Voting YES on this proposal will give you a chance to voice your opinion on each candidate in the race. I believe this will unite multiple candidates on working class issues such as protecting union standards and stopping worker exploitation.
The fifth ballot proposal will alter the Land Use process to allow community boards additional time to review new construction project applications that require a zoning change, as well as publicly post a detailed summary about the project before it begins the review process. Voting YES on this proposal will support our many members that are active on their community boards to better advocate for good union jobs in their neighborhood.
Don't forget all the sacrifices that those before us have made in order to protect our right to vote. If you're frustrated with the current system, then you should be the first person voting. We need to ensure that politicians know that pro-union voters cannot be ignored.
See the calendar for early voting below: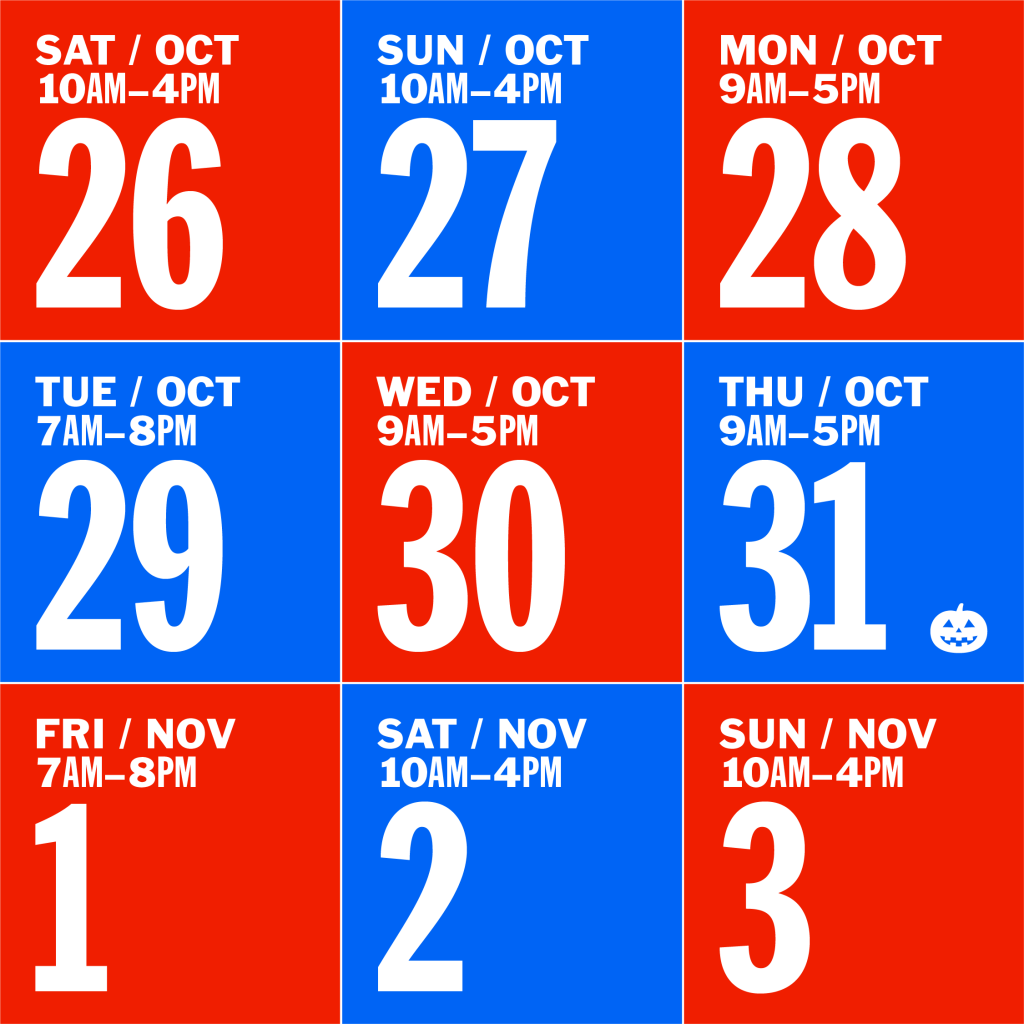 New York City voters can also visit nyc.pollsitelocator.com/search to search their address in order to find their early voting site.