Get Out The Vote for NYC Primaries!
September 10, 2017 @ 3:00 pm

-

September 12, 2017 @ 8:00 pm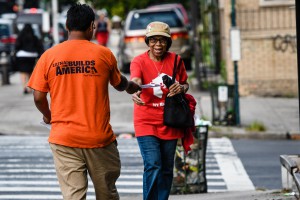 Brothers and Sisters, volunteer a few hours to keep NYC a Union Town!
Primary Election Day is on September 12th.
We need to support candidates who will support us in the fight for good jobs and responsible development.
All it takes is a few hours to volunteer to help get these pro-union candidates elected to City Council.
We need your help on these days:
Sunday, Sept 10
Monday, Sept 11
Tuesday, Sept 12
Come out anytime between 3:00-8:00 PM. If you're working nights and can stop by earlier in the day, that's good, too.
Any questions, please call Kris Kohler (212) 452-9552.
Below are the locations where you can make a difference:
QUEENS 
1)  FRANCISCO MOYA
47-26 104th Street
Corona, NY 11368
Take the 7 train to 103rd Street- see Mike McGuire
2)   ELIZABETH CROWLEY
69-16 Myrtle Ave
Glendale, NY 11385
M train to Fresh Pond Road or drive
BROOKLYN 
3)    DEIDRE OLIVERA ( a Laborer running for City Council!)
1432 Pitkin Ave (between Eastern Parkway & Howard Ave)
Brooklyn, NY 11233
Take 3 or 4 Train to Sutter Ave/ Rutland Rd Station – See Anthony Williamson
4)     EDE FOX
813 Nostrand Ave
Brooklyn, NY 11225
3 train to Nostrand Ave or 2 or 5 to President Street-see Kris Kohler
5)     ERIC GONZALEZ (Brooklyn District Attorney)
15 Putnam Ave
Clinton Hill, Brooklyn 11238
A or C train to Clinton-Washington or to Franklin
6)       CARLOS MENCHACA
940 4th Ave
Brooklyn, NY
Take the D, N or R train to 36th Street
MANHATTAN 
7)        DIANA AYALA
349 East 116th Street
New York, NY 10029
6 Train to Lexington Ave/116th Street station